Whether you're an individual who values health and safety or a professional seeking a reliable tool, the BUZUD Healthcare Smart Watch Generous is your go-to device. Experience the ultimate in convenience, accuracy, and functionality – all in one sleek and compact package.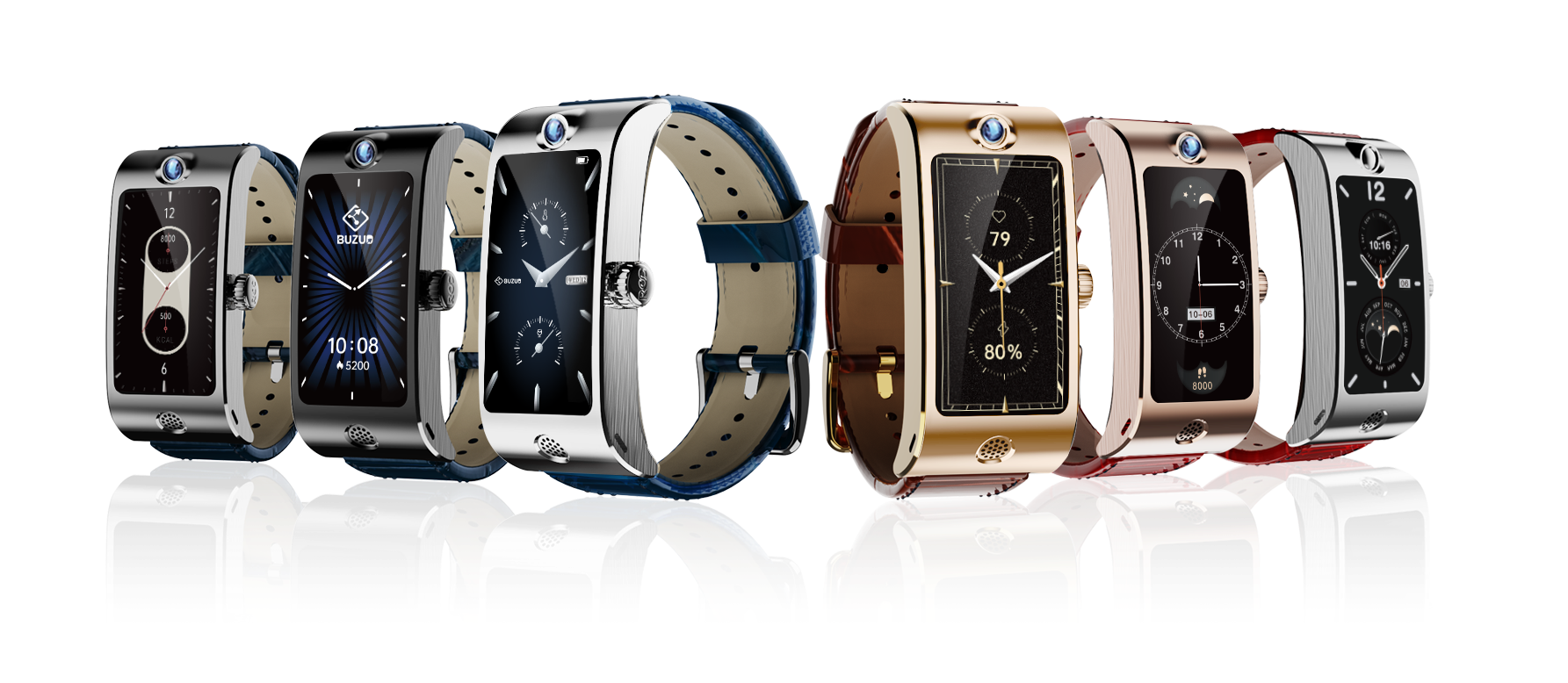 BASE SPECIFICATIONS
Colour Availability: Cosmic Black, Rainbow Gold, Star Grey, Star Silver, Dawn Gold and Lightning Silver
System: Supports Android 6.0 or above; iOS 12 or above
Battery capacity: 186mAH
Bluetooth: Bluetooth 5.0
Button: side button, supports long or short press
Screen: 1.47″ AMOLED HD colour screen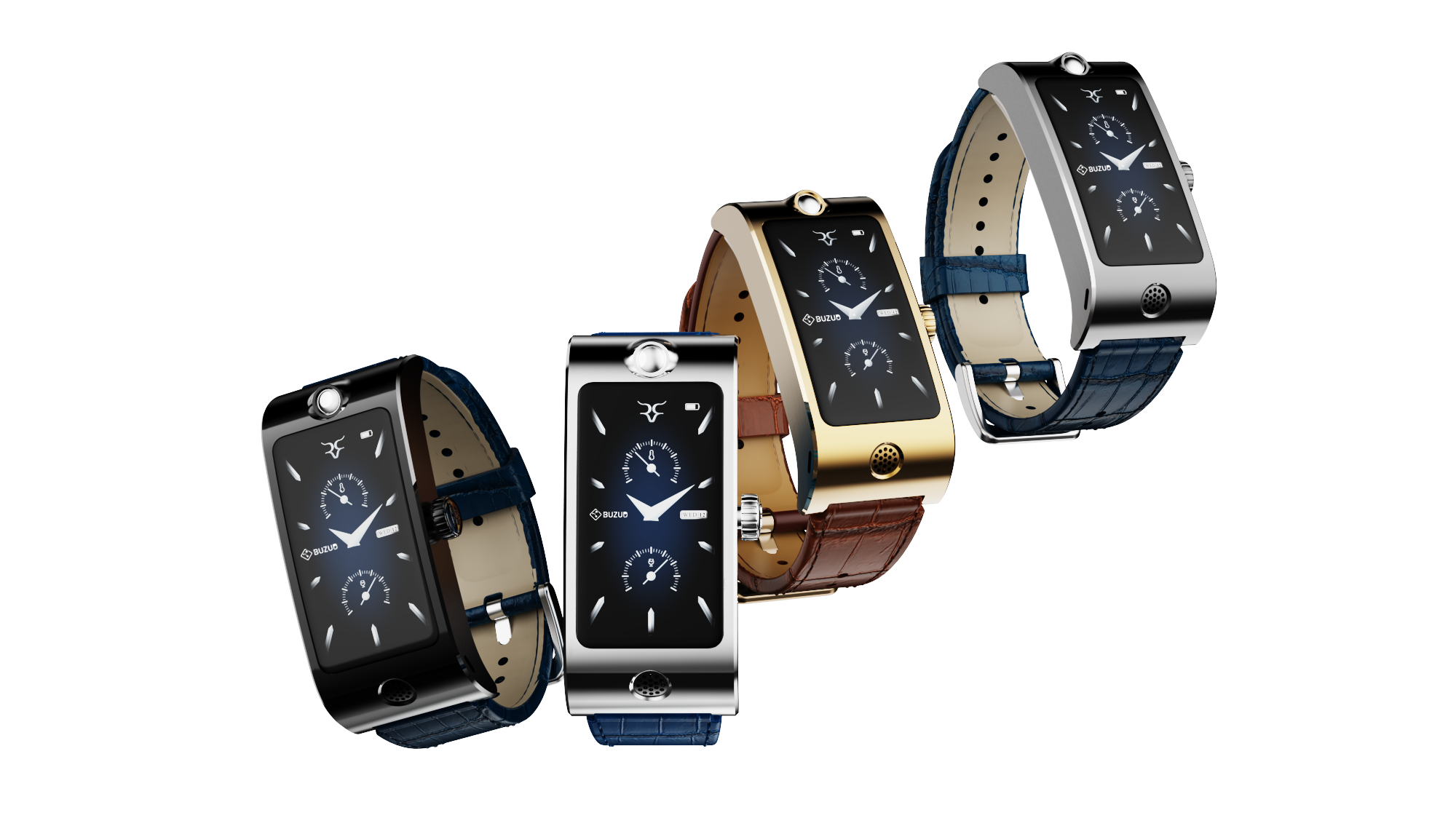 Invest in your well-being and elevate your daily life with the BUZUD Healthcare Smart Watch Generous. Your journey to health, safety, and fitness starts here.
KEY FEATURES
Professional-Grade Breath Alcohol Tester: Safety is paramount, and the BUZUD Healthcare Smart Watch Generous ensures your well-being by offering a high-precision breath alcohol tester. Whether you're a responsible social drinker or a designated driver, the breathalyzer provides accurate blood alcohol concentration (BAC) readings within seconds. Its state-of-the-art sensor technology guarantees reliable results, allowing you to make informed decisions about driving, working, or other activities.
Non-Contact Thermometer: Health monitoring has never been easier. The BUZUD Healthcare Smart Watch Generous incorporates a non-contact infrared thermometer, enabling quick and convenient temperature measurements. Perfect for the current times, this feature allows you to gauge your body temperature or that of others without physical contact, making it an essential tool for maintaining health and safety. This thermometer allows you to measure the temperature of surfaces that you are in contact with or even the drink you have in your hand.
Versatile Fitness Tracker: Stay on top of your fitness goals with the built-in fitness tracker. Track steps, distance, calories burned, and even heart rate, all from the convenience of your wrist. Set daily targets, monitor your progress, and make positive lifestyle changes effortlessly with this comprehensive fitness companion.
Sleek Design and User-Friendly Interface: The BUZUD Healthcare Smart Watch Generous boasts a sleek and modern design that effortlessly blends into any setting. Its user-friendly interface ensures intuitive operation, allowing you to switch between modes and access features with ease.
Intuitive and User-Friendly: Navigating the BUZUD Healthcare Smart Watch Generous is a breeze, thanks to its user-friendly interface. The vibrant touchscreen display makes accessing information and features a seamless experience. Stay connected to your device with wireless syncing to your smartphone, ensuring you're always up to date with your results and progress.
Stylish Design and Premium Build: The BUZUD Healthcare Smart Watch Generous's sleek and modern design complements any style, making it suitable for any occasion. Crafted from premium materials, this smartwatch is built to withstand the rigors of daily use while maintaining its sophisticated appearance.
Long Battery Life and Connectivity: With an impressive battery life, the BUZUD Smart Watch Generous keeps up with your active lifestyle. Stay connected to your smartphone via Bluetooth, receive notifications, and access additional features through a dedicated mobile app for a truly integrated experience.
REimagined Healthcare with
BUZUD Care Experience:
585 North Bridge Road,
#01-02 Raffles Hospital,
Singapore 188770
Call: +65 6518 9959
Email: customercare@BUZUD.com
BUZUD is a Singapore Healthcare and Aesthetics brand.
DISCLAIMER
Information provided herein is not intended as dispensing medical advice(s). User(s) should consult their doctor for any doubt or to seek further clarification prior to use of the said product.
User(s) is / are advised to refer to the product manual provided for more details and instructions of use. We shall not be held responsible for all informations presented herein which is merely consolidated as a product overview with descriptions in general.
All images presented herein are for illustration and visual purposes only, and may varied from the final product delivered. Actual specifications, weight, and prices of the product may deviate, and is subjected to change(s) at any time.