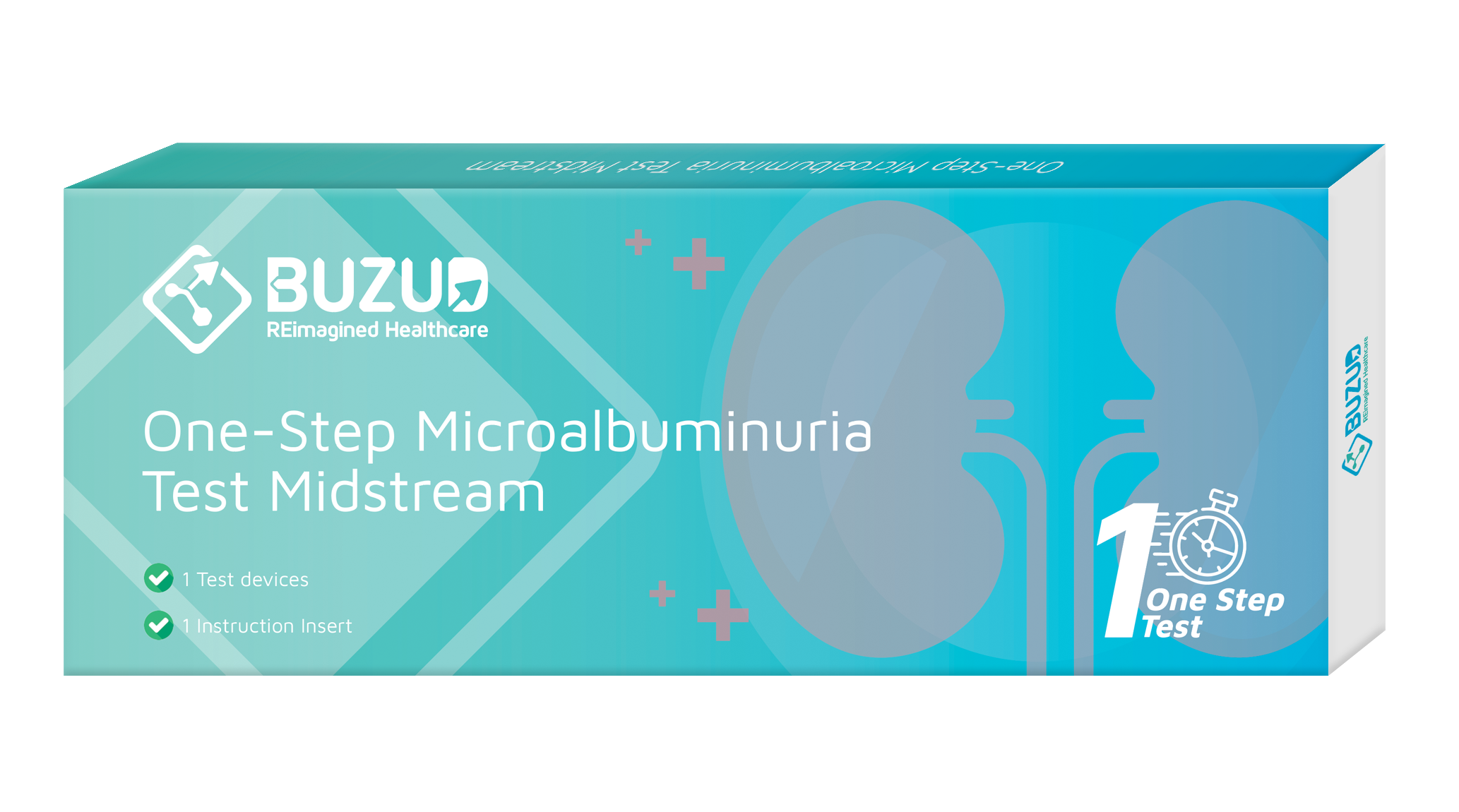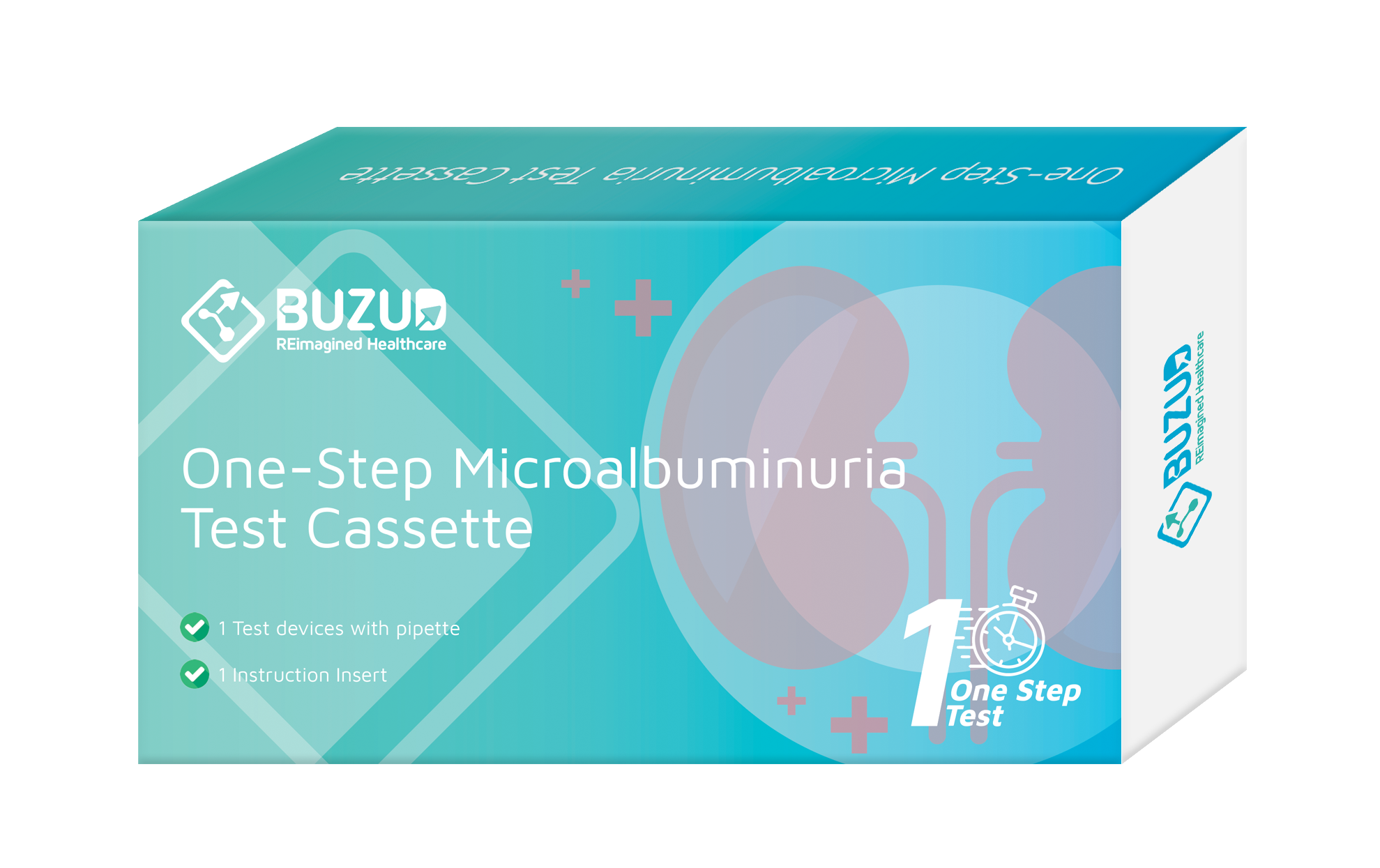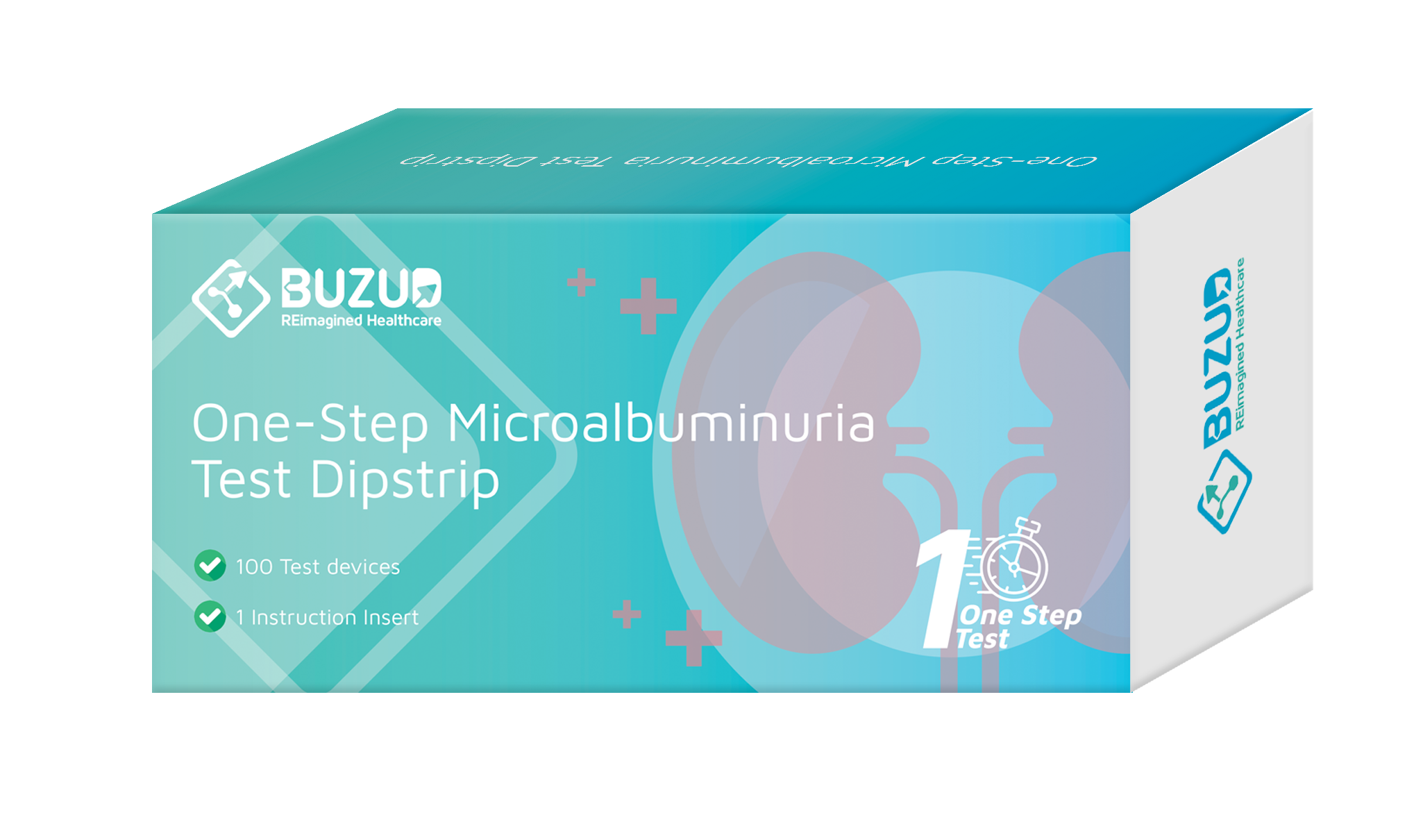 DESCRIPTION
The One-step Microalbuminuria (MAU) test is a test for detecting the levels of albumin in urine specimens.
Microalbuminuria is when slightly high levels of the protein albumin is detected in the urine specimen. That could be an early indication of kidney disease, especially if other health conditions like diabetes are already present.
FEATURES
Non-invasive testing: The One-step MAU test is a non-invasive test that requires a urine sample. It does not involve any invasive procedures or discomfort for the individual being tested.
Quick results: The One-step MAU test provides rapid results within a short period, usually within a few minutes. This allows for immediate assessment of the presence of albumin in the urine sample.
Easy to use: The One-step MAU test is designed for simplicity and convenience. It often comes with clear instructions for collecting a urine sample and performing the test, making it user-friendly.
Early detection: The One-step MAU test can help detect kidney damage at an early stage, even before visible symptoms or signs are present. Early detection allows for timely intervention and appropriate medical follow-up.
Surveillance and monitoring: The One-step MAU test can also be used for surveillance and monitoring purposes in individuals who have pre-existing health conditions that put them at risk of microalbuminuria. It helps assess the effectiveness of interventions and monitor for potential recurrence or progression.
REimagined Healthcare with
BUZUD Care Experience:
585 North Bridge Road,
#01-02 Raffles Hospital,
Singapore 188770
Call: +65 6518 9959
Email: customercare@BUZUD.com
BUZUD is a Singapore Healthcare and Aesthetics brand.
CERTIFICATION
This product supported by Fosun Information Technology, is approved by Singapore Health Sciences Authority (HSA), and is also widely approved by health authorities globally.
DISCLAIMER
Information provided herein is not intended as dispensing medical advice(s). User(s) should consult their doctor for any doubt or to seek further clarification prior to use of the said product.
User(s) is / are advised to refer to the product manual provided for more details and instructions of use. We shall not be held responsible for all informations presented herein which is merely consolidated as a product overview with descriptions in general.
All images presented herein are for illustration and visual purposes only, and may varied from the final product delivered. Actual specifications, weight, and prices of the product may deviate, and  subjected to change(s) at any time.