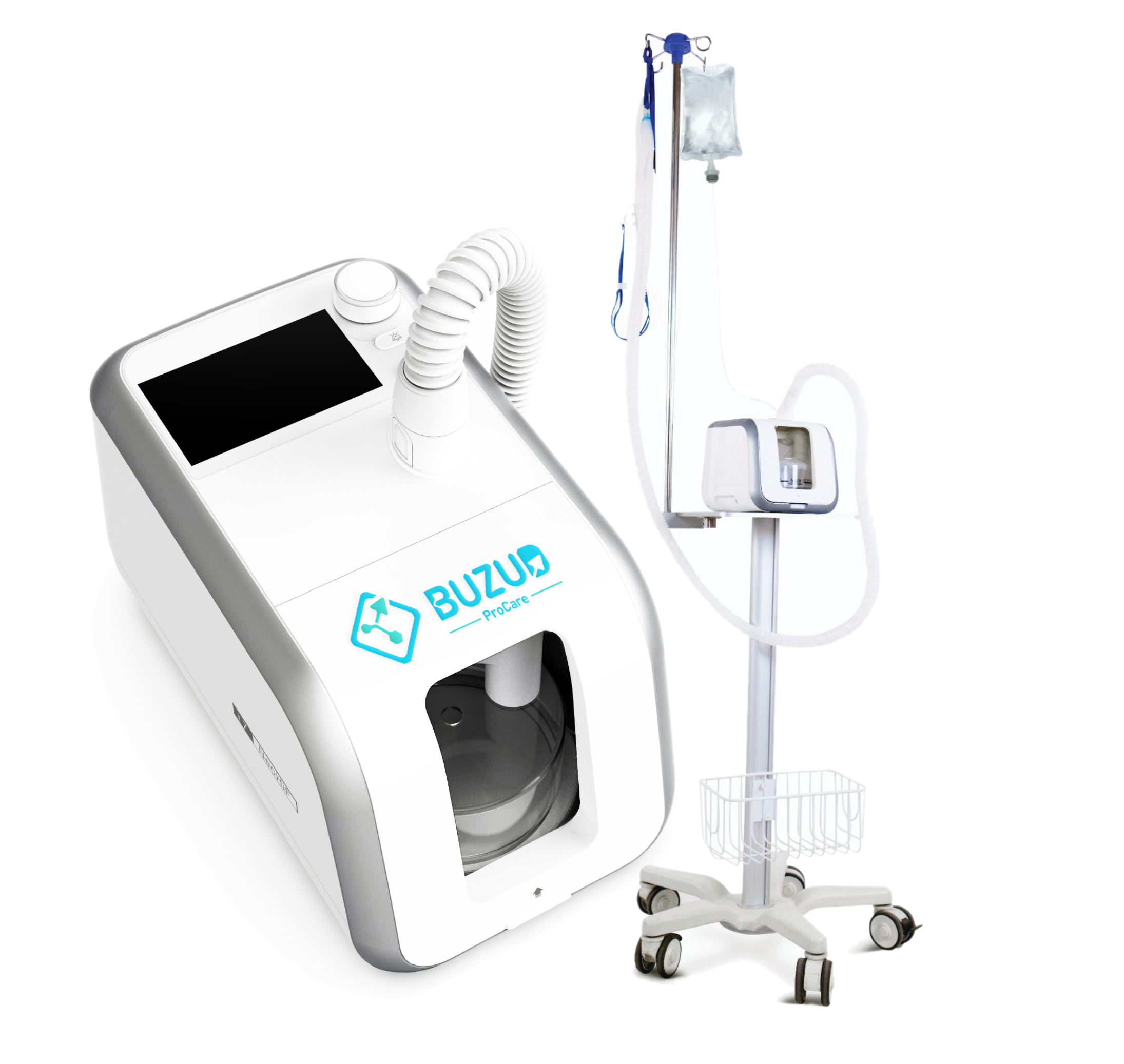 FEATURES
High-flow oxygen delivery: The high-flow nasal cannula i7 is designed to deliver a high-flow rate of oxygen, which can help to improve the oxygenation of patients with respiratory conditions.
Comfortable: The nasal cannula is designed to be comfortable for patients to wear, with soft nasal prongs that fit snugly into the nostrils.
Humidified oxygen: The high-flow nasal cannula i7 delivers humidified oxygen, which can help to prevent dryness and irritation in the airways.
Adjustable flow rate: The device has adjustable flow rates, allowing clinicians to customize oxygen delivery to meet the specific needs of individual patients.
Portable: The high-flow nasal cannula i7 is lightweight and portable, making it easy to transport between different healthcare settings.
Easy to clean: The nasal cannula is designed to be easy to clean, with removable components that can be disinfected between uses.
Versatile: The high-flow nasal cannula i7 can be used in a variety of healthcare settings, including hospitals, clinics, and home care environments.
Effective: The device has been shown to be effective in improving oxygenation in patients with respiratory conditions, reducing the need for more invasive forms of oxygen therapy.
Cost-effective: The high-flow nasal cannula i7 is a cost-effective option for delivering high-flow oxygen therapy, which can help to reduce healthcare costs over time.
SPECIFICATIONS PARAMETERS
Treatment Mode: High flow mode, Low flow mode
FiO2: 21%-100% (automatic)
Dew-point temperature range: 29 – 37 deg continuously adjustable
Flow Range: Flowrate 2-80L/min
Monitored Parameters: Temperature, Flowrate, Oxygen concentration, Respiratory frequency; Optional: SpO2, Pulse rate
Trend Graph: 1, 3, 7 days trend review
Voice Alarm: Standard
Oxygen Sensor: Non consumable material
Nurse call: Standard
SPECIFICATIONS
Physical property
Dimensions: 310mmx175mmx185mm
Weight: 3 kg
Chamber capacity: ≥100ml
Tube: Length: 1.8 ± 0.18m
Environment condition
Normal operation
Temperature: 18 ~ 28 deg
Humidity: 10% – 95%, non-condensing
Atmospheric pressure: 70kPa – 106kPa
Electrical properties
Power: 100-240 VAC, 50/60 Hz, 1.5A-2.5A
Safety Type: Class II, BF
Waterproof level: IP21
Noise: When flow is 80L/min, the A-weighted sound pressure level of noise is not more than 45 dB
Chamber performance
Temperature regulation range: 29ºC to 37ºC
Air temperature at patient junction: < 43ºC
Humidifying capacity: Target temperature is 29 – 36ºC, the humidity is higher than 12 mg/L. Target temperature is 37ºC, the humidity is higher than 33 mg/L.
Heating plate power: < 160W
Regulating range of FiO2: 21% – 100%
Flow regulation range
In low flow made, setting range: 2L/min – 25L/min
In high flow made, setting range: 10L/min – 80L/min
Preheating time: 23ºC, flow 35L/min, delivery gas temperature reaches 29ºC in 10 minutes, and reaches 37ºC in 30 minutes.
Accuracy of oxygen sensor: The monitoring accuracy is ± (2.5% volume percentage +2.5% gas concentration)
SpO2 Monitoring Monitoring range: 35 – 100%, monitoring accuracy is ±2% of reading when ≥70%, less than 70% undefined
PR Monitoring: Monitoring range 30 – 240 PR/min, monitoring accuracy ±3 PR/min or ±2%, take the maximum
PP Monitoring: Monitoring range 4 – 45BPM, monitoring accuracy ± 15% or ± 4 times/min, take the maximum
REimagined Healthcare with
BUZUD Care Experience:
585 North Bridge Road,
#01-02 Raffles Hospital,
Singapore 188770
Call: +65 6518 9959
Email: customercare@BUZUD.com
BUZUD is a Singapore Healthcare and Aesthetics brand.
CERTIFICATION
This product supported by Fosun Information Technology, is approved by Singapore Health Sciences Authority (HSA), and is also widely approved by health authorities globally.
DISCLAIMER
Information provided herein is not intended as dispensing medical advice(s). User(s) should consult their doctor for any doubt or to seek further clarification prior to use of the said product.
User(s) is / are advised to refer to the product manual provided for
more details and instructions of use. We shall not be held responsible for all informations presented herein which is merely consolidated as a product overview with descriptions in general.
All images presented herein are for illustration and visual purposes only, and may varied from the final product delivered. Actual specifications, weight, and prices of the product may deviate, and subjected to change(s) at any time.