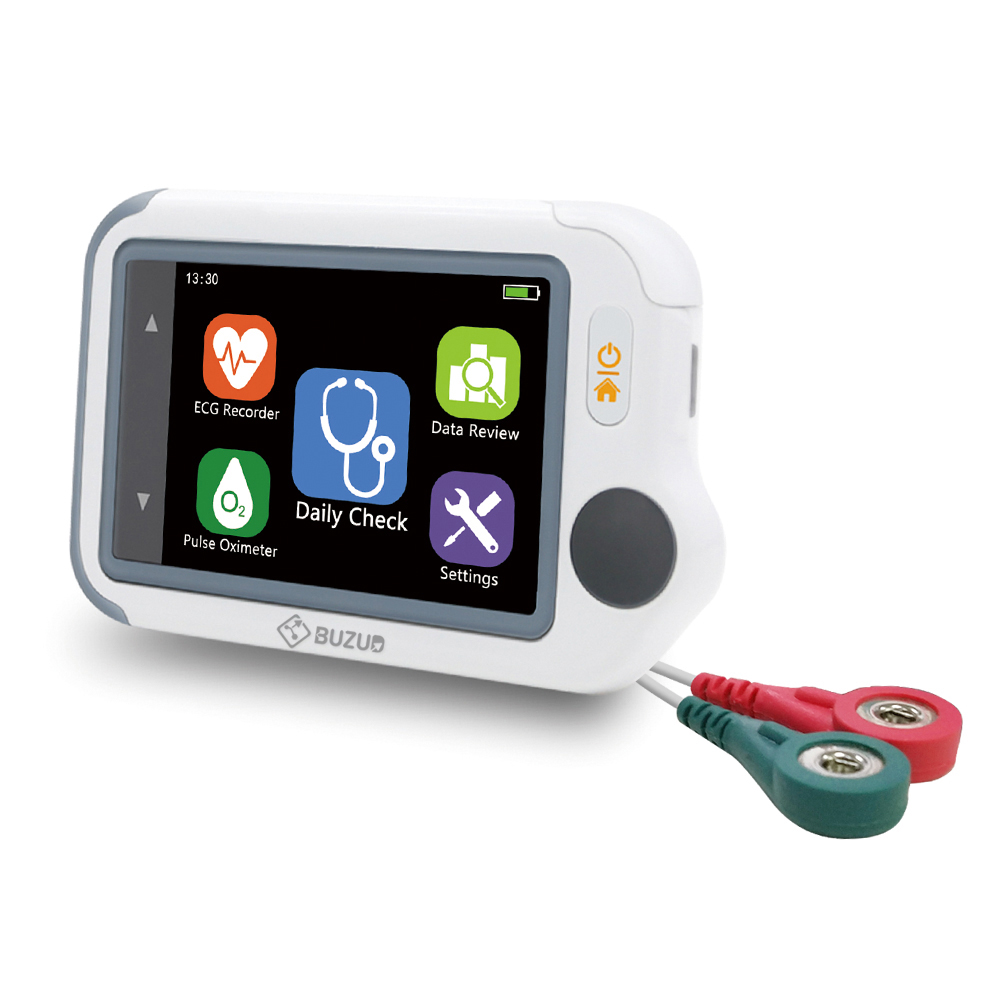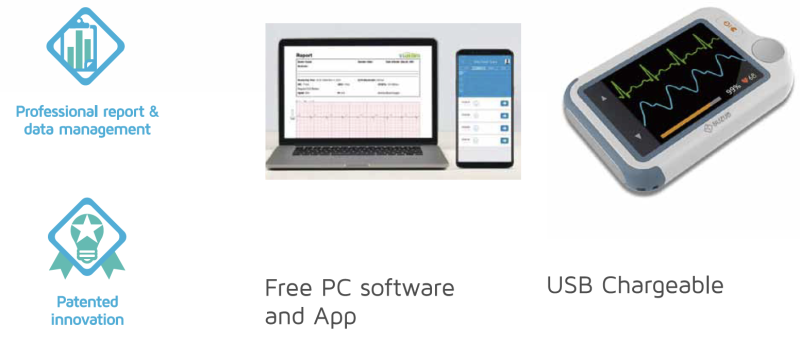 FEATURES
1. Quick and easy to use 3-in-1 instant real-time readings of ECG, Sp02 and temperature with high accuracy
2. ECG records waveform in 30 seconds with multiple parameters measured: Heart Rate, QRS duration, ST segment and rhythm analysis.
3. Save results in smartphone app or desktop PC, with retrievable professional data
4. Compact, lightweight and portable
SPECIFICATIONS
Size: 88 x 56 x 13mm
Weight: 64g (main unit)
Display: 2.4" touch screen, color, backlight
Wireless connectivity: Bluetooth 4.0 BLE
Battery type: Rechargeable lithium polymer battery
Battery run time: Daily Check > 200 times
Storage: 100 records for each measurement type
ECG measurement:
Lead type: Integrated ECG electrodes, External ECG cable and electrodes
Lead set: Lead I, lead II
Record length: 30s
SpO2 measurement:
SpO2 range: 70% to 100%
SpO2 accuracy: 80-100% (±2%), 70-79% (±3%)
PR range: 30 to 250 bpm
PR accuracy: ±2 bpm or ±2% whichever is greater
PI range: 0.5-15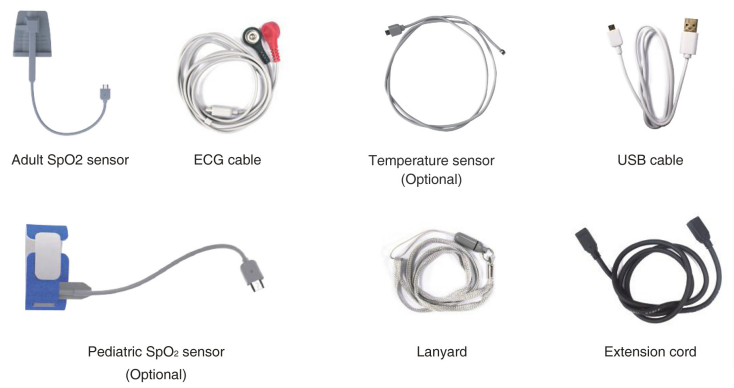 Comes with supported accessories
REimagined Healthcare with
BUZUD Care Experience:
585 North Bridge Road,
#01-02 Raffles Hospital,
Singapore 188770
Call: +65 6518 9959
Email: customercare@BUZUD.com
BUZUD is a Singapore Healthcare and Aesthetics brand.
CERTIFICATION

This product supported by Fosun Trade Medical Device, is approved by Singapore Health Sciences Authority (HSA), and is also widely approved by health authorities globally

DISCLAIMER
Information provided herein is not intended as dispensing medical advice(s). User(s) should consult their doctor for any doubt or to seek further clarification prior to use of the said product.
User(s) is / are advised to refer to the product manual provided for more details and instructions of use. We shall not be held responsible for all informations presented herein which is merely consolidated as a product overview with descriptions in general.
All images presented herein are for illustration and visual purposes only, and may varied from the final product delivered. Actual specifications, weight, and prices of the product may deviate, and subjected to change(s) at any time.