DESCRIPTION
Uric acid and blood glucose meters such as the Safe AQ UG Blood Glucose and Uric Acid Monitoring System are essential tools for monitoring and managing chronic conditions such as gout, diabetes, and metabolic syndrome, improving patient outcomes and reducing healthcare costs.
FEATURES
Accurate readings: The Safe AQ UG Blood Glucose and Uric Acid Monitoring System provides accurate readings, allowing patients to closely monitor their condition and make informed decisions about their treatment.
Convenient and easy to use: Easy to use and requires only a small sample of blood, it is also portable, allowing patients to monitor their condition wherever they are.
Improved disease management: Patients can track changes in their uric acid or blood glucose levels with regular monitoring, helping them manage their condition more effectively and avoid complications.
Cost-effective: Monitoring your uric acid or blood glucose levels at home with a meter can save you money on frequent doctor visits and lab tests.
Empowering patients: Using a meter to monitor your condition gives you greater control over your health and empowers you to take a more active role in managing your condition.
THE SET INCLUDES:
1 Blood Glucose and Uric Acid meter in a bag
1 Lancing Device
1 User Manual & 1 Quick Guide
2 AAA Batteries
1 box of Soft Twist Lancets (50 pcs/box)
1 box of Safe AQ UG Blood Glucose test strips (50 pcs/box)
1 box of Safe AQ UG Uric Acid test strips (50 pcs/box)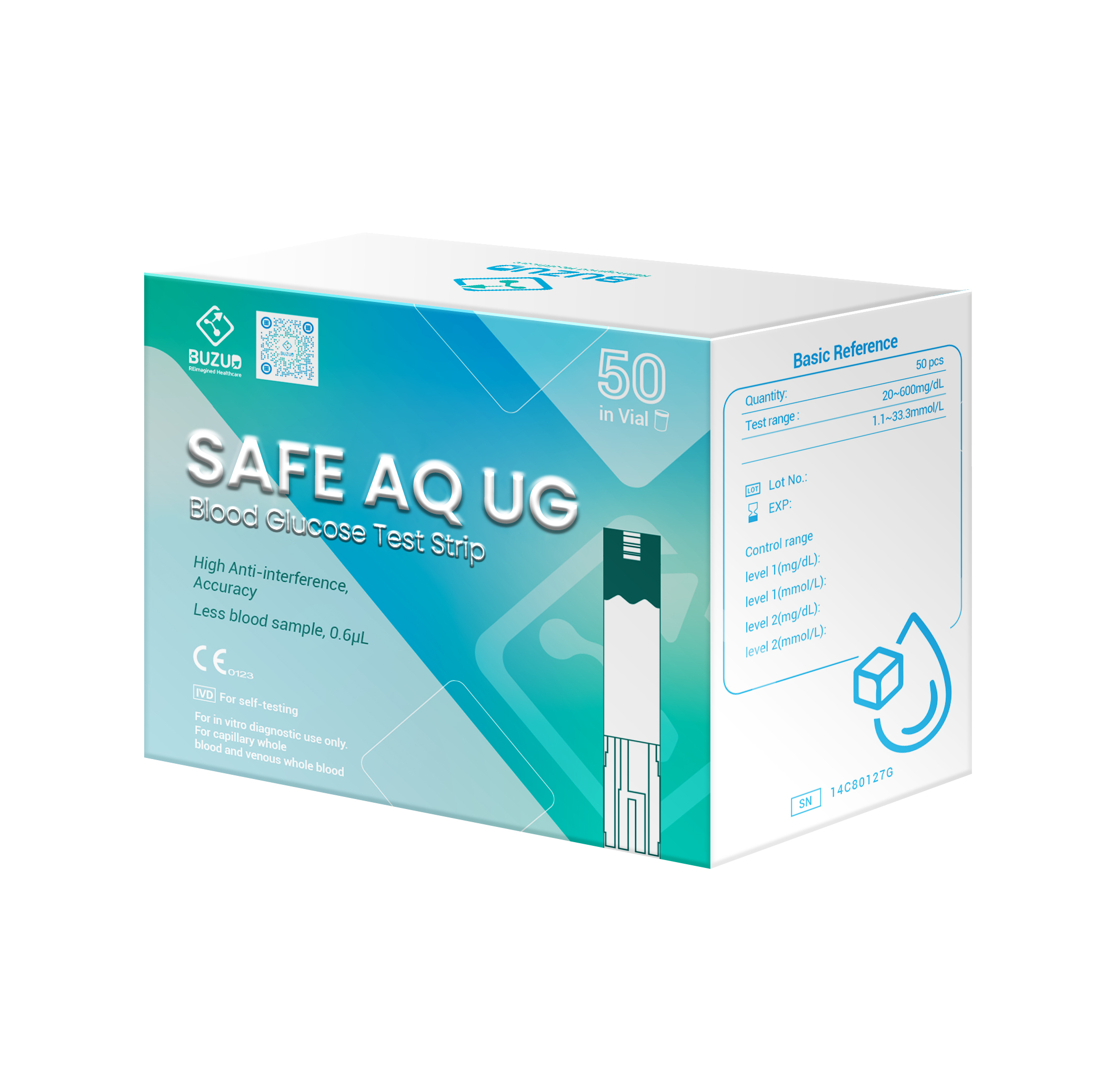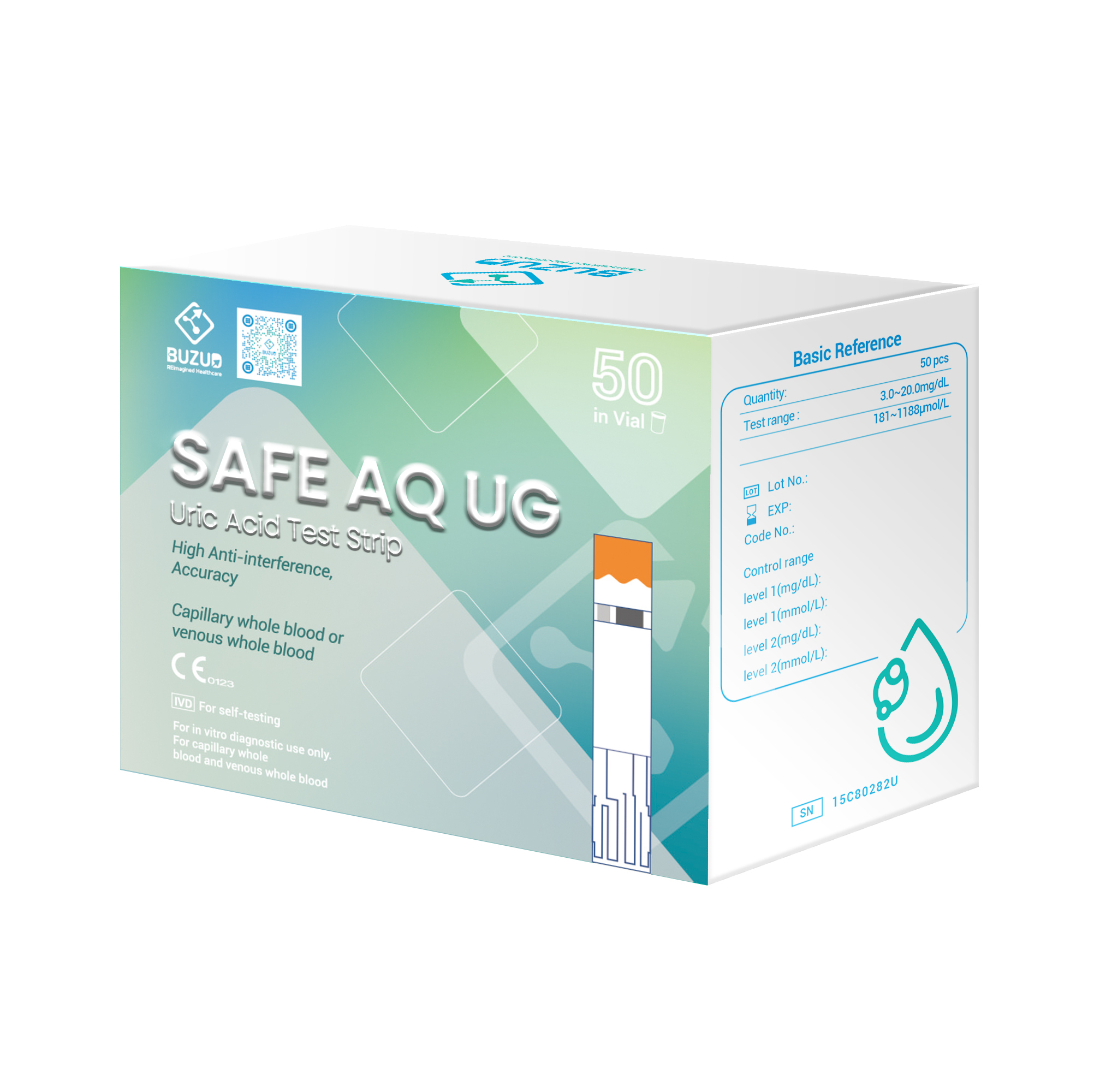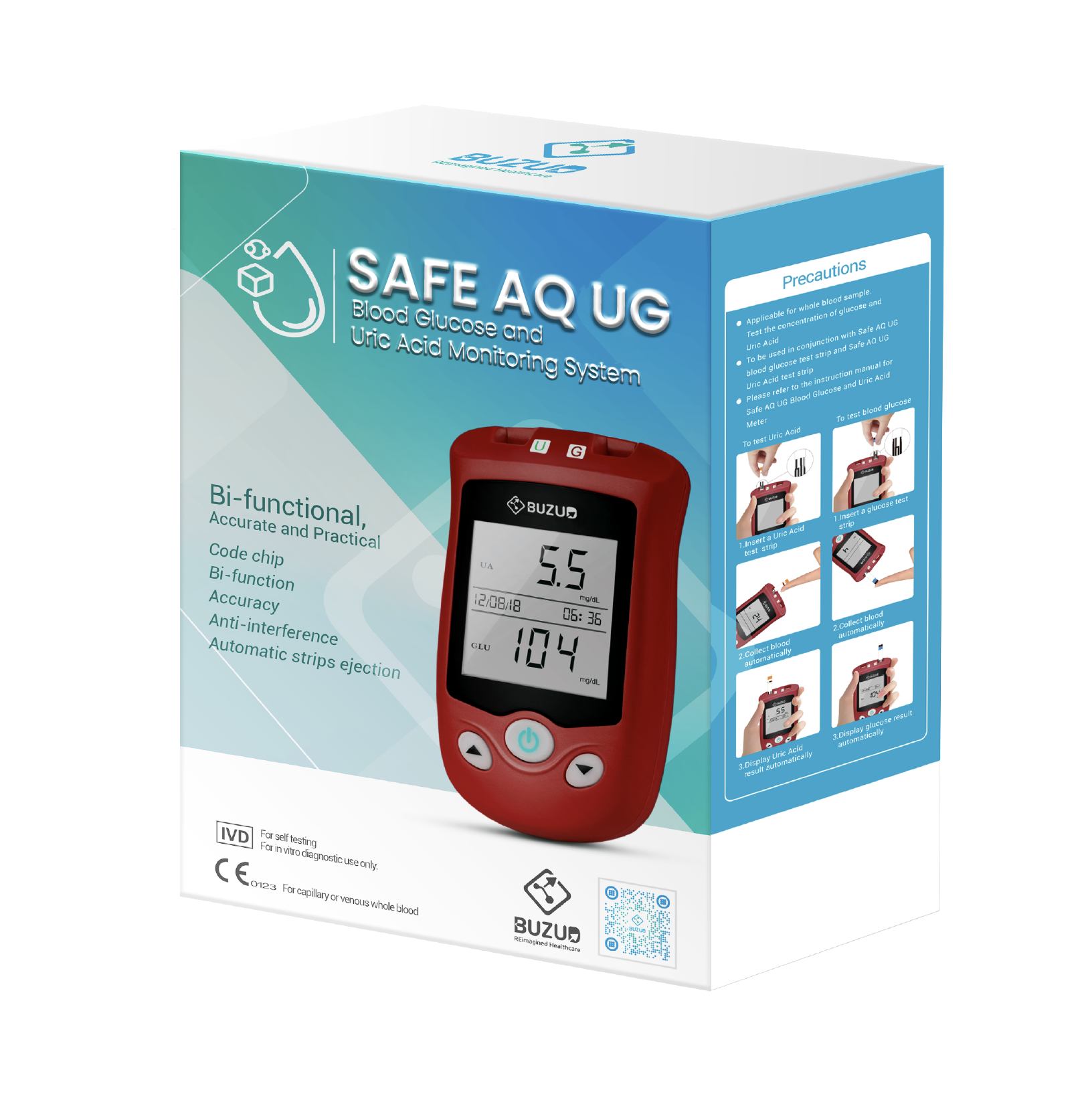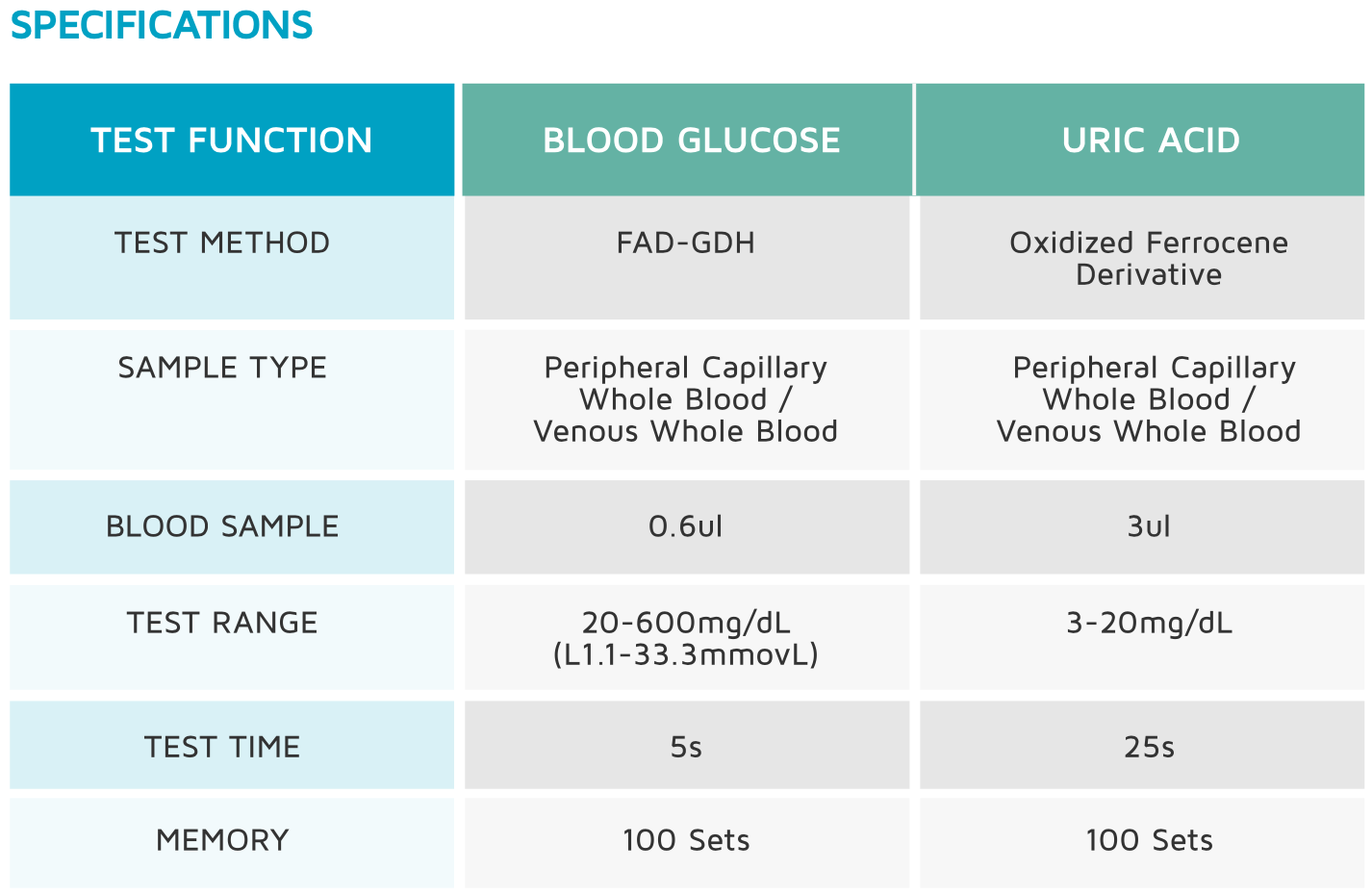 REimagined Healthcare with
BUZUD Care Experience:
585 North Bridge Road,
#01-02 Raffles Hospital,
Singapore 188770
Call: +65 6518 9959
Email: customercare@BUZUD.com
BUZUD is a Singapore Healthcare and Aesthetics brand.
CERTIFICATION
This product supported by Fosun Trade Medical Device, is approved by Singapore Health Sciences Authority (HSA), and is also widely approved by health authorities globally.
DISCLAIMER
Information provided herein is not intended as dispensing medical advice(s). User(s) should consult their doctor for any doubt or to seek further clarification prior to use of the said product.
User(s) is / are advised to refer to the product manual provided for more details and instructions of use. We shall not be held responsible for all informations presented herein which is merely consolidated as a product overview with descriptions in general.
All images presented herein are for illustration and visual purposes only, and may varied from the final product delivered. Actual specifications, weight, and prices of the product may deviate, and  subjected to change(s) at any time.