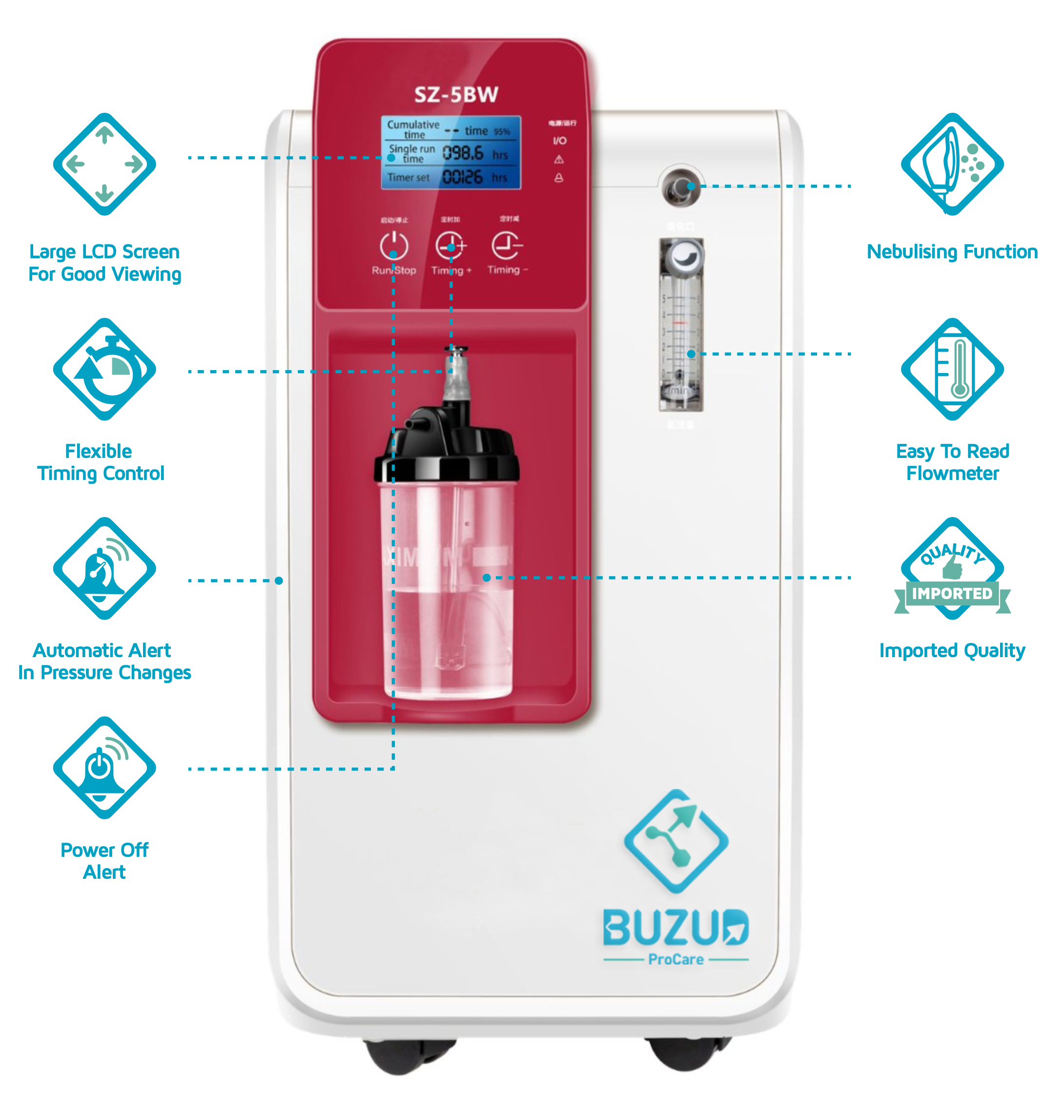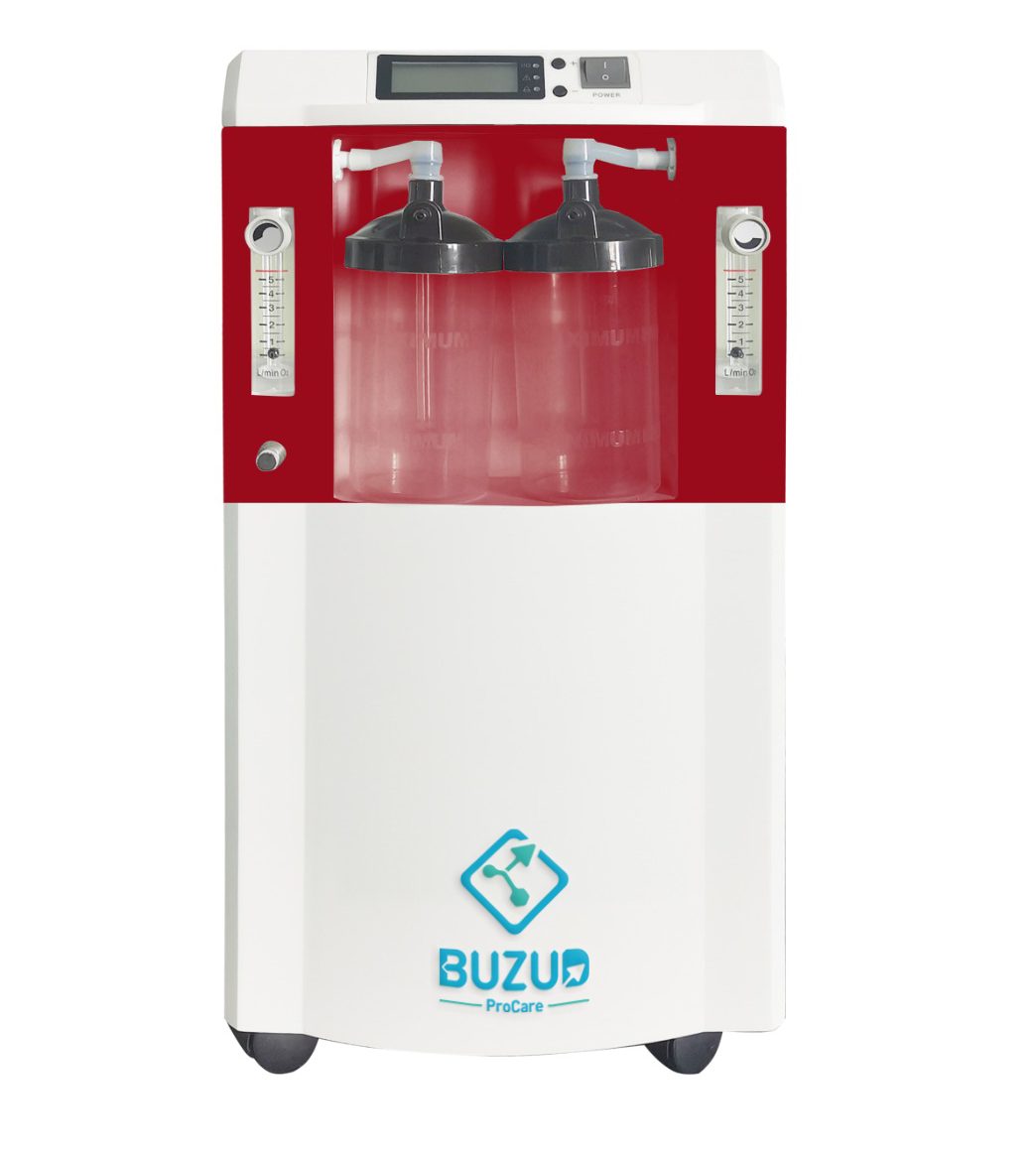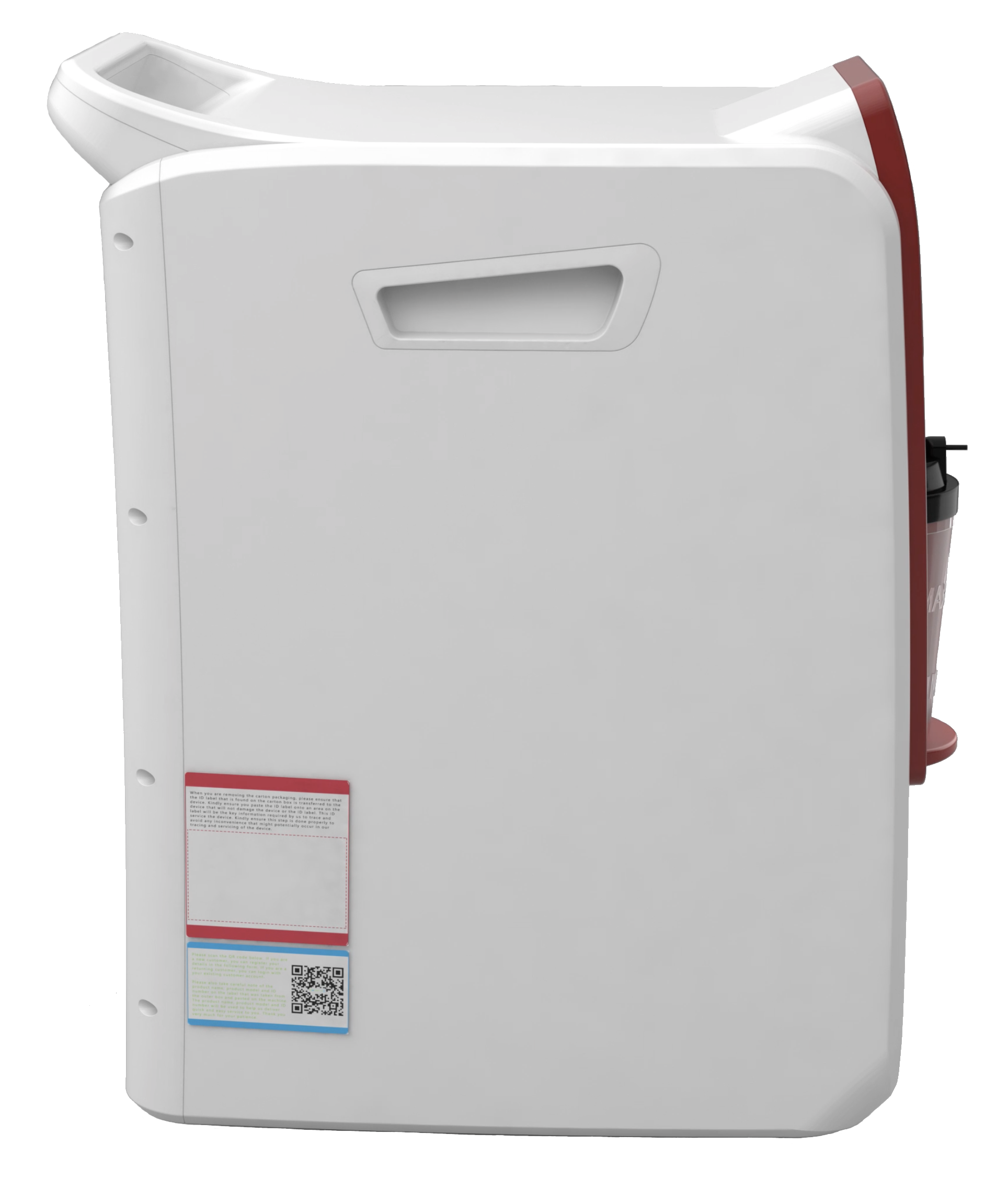 Ergonomic Design For Easy Handling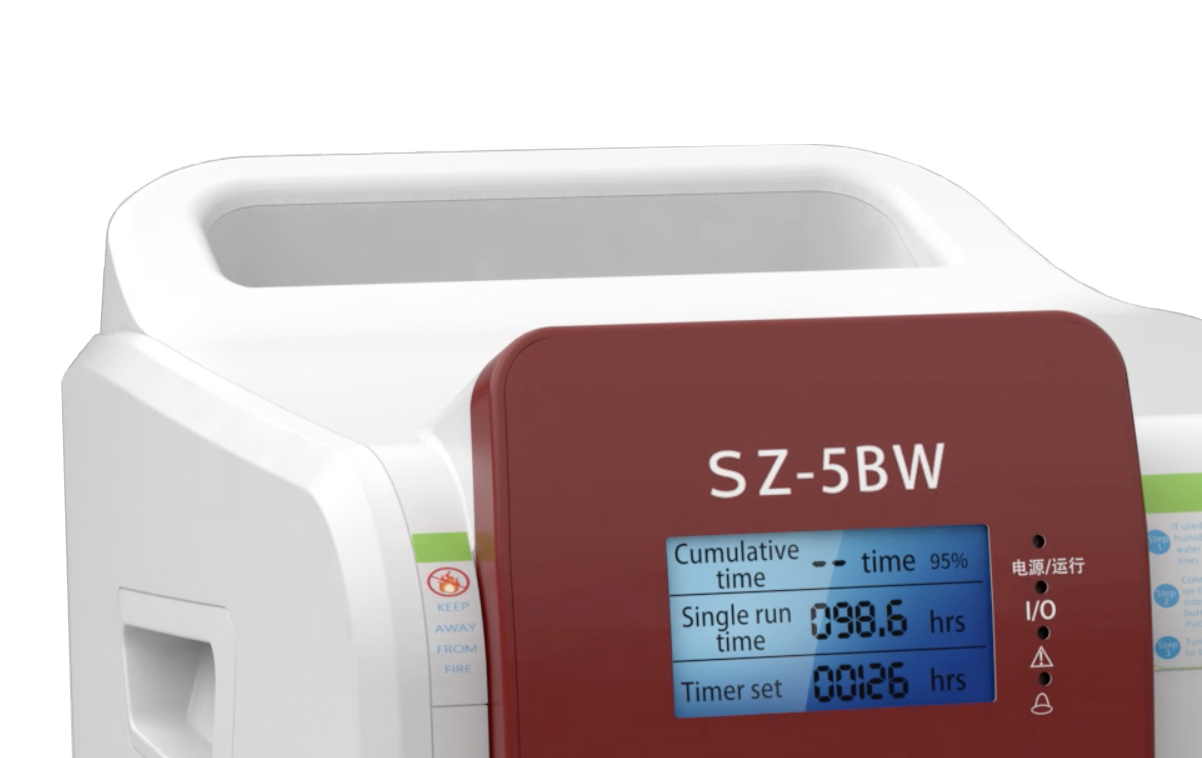 Ergonomic Design For Easy Handling
DESCRIPTION
Adopts PSA technology, uses physical method to harness >90% pure oxygen from surrounding air.
Advanced oil-free compressor, save 10% power energy
24 hours continuous working setting available, 10000 hours working time warranty
Technology from Fosun Pharmaceutical Co. Ltd
Approved by relevant authorities in Singapore and other regions
FEATURES
Medically approved for hospital and home use (With Nebulizer)
Ideal for Oxygen Therapy (Anti-Aging Treatment, Wound Treatment, Body rejuvenation), Oxygen Facial, Oxygen Scalp Treatment
Supplementary oxygen supply to suspected stroke patients
SPECIFICATIONS
Weight: 21kg
Technical Parameters:
Max Flow: 5L/min
Oxygen Density: 93% +/- 3%
Running Noise: </= 58dB(A)
Dimensions: 430x310x560mm
Power Consumption </= 500VA
Continuous Working Time: 24 Hours
REimagined Healthcare with
BUZUD Care Experience:
585 North Bridge Road,
#01-02 Raffles Hospital,
Singapore 188770
Call: +65 6518 9959
Email: customercare@BUZUD.com
BUZUD is a Singapore Healthcare and Aesthetics brand.
CERTIFICATION
This product is approved by Singapore Health Sciences Authority (HSA), and is also widely approved by health authorities globally.
DISCLAIMER
Information provided herein is not intended as dispensing medical advice(s). User(s) should consult their doctor for any doubt or to seek further clarification prior to use of the said product.
All image(s) presented herein are for illustration and visual purposes only, and may varied from the final product delivered. Actual specifications, weight, and prices of the product may deviate, and is subjected to change(s) at any time.