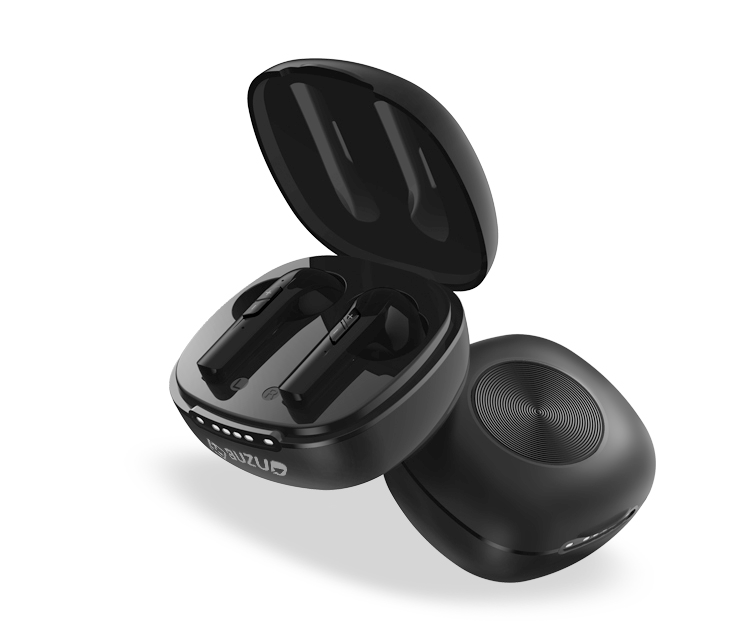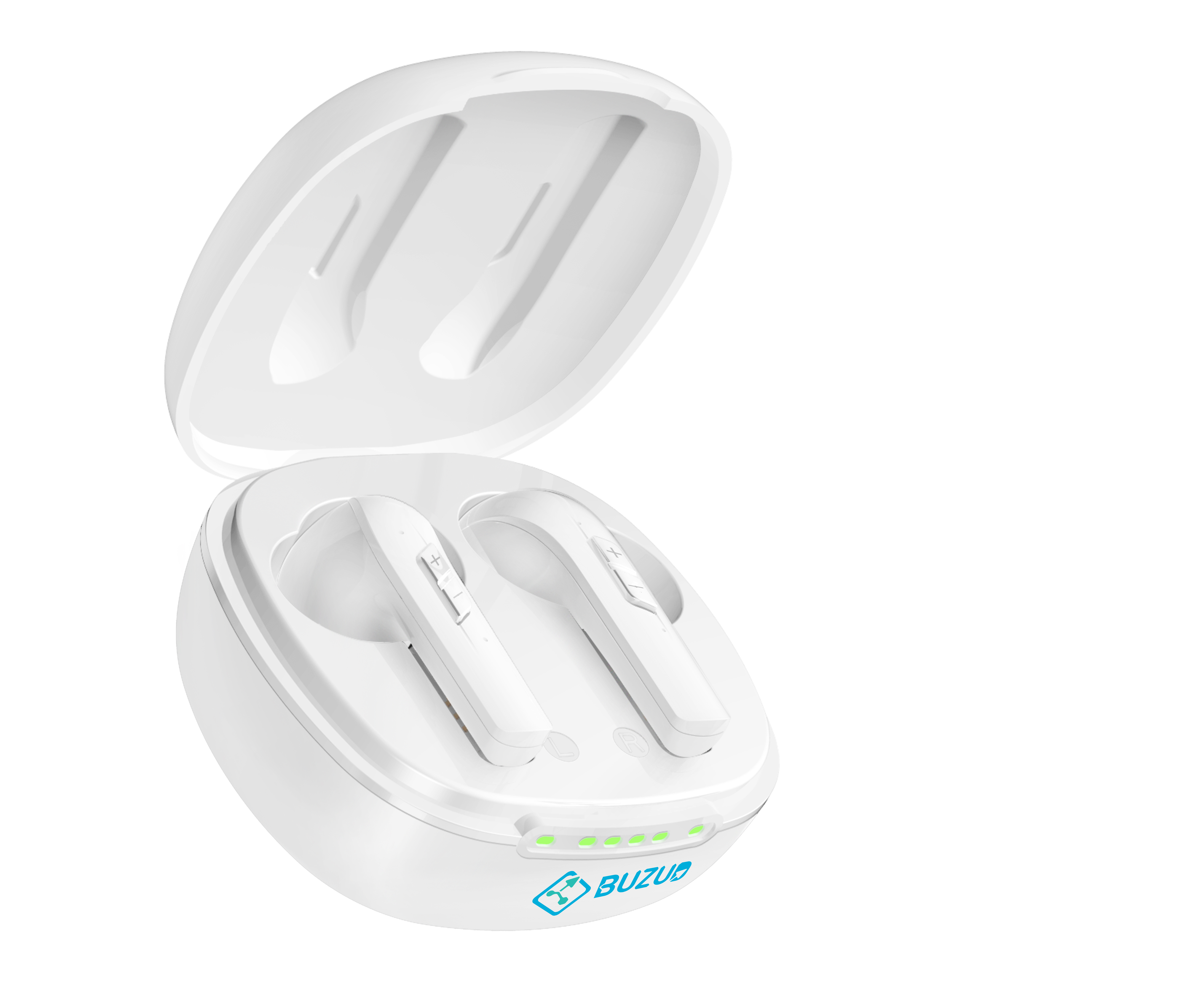 The Hearing Aids W6 is compact and stylish, with a dual microphone setup to allow for a wide range of audio capturing. It comes with an app, from which you can further adjust and customize your audio settings. With noise cancellation and directional audio software along with a portable charging case, you can bring it everywhere with you and will never need to worry about not being able to hear others speak.
FEATURES
Digital sound processing chip, 12 EQ Bands
Wide dynamic range compression
Environmental noise cancellation
Up to 56 hours of battery life
Dual microphone
Quick-Charge Technology
SPECIFICATIONS
Output. OSPL90 Max. : 109.7dB
High frequency average OSPL90: 105dB±4dB
EQ Input Noise: 19.7dB
Total Harmonic Distortion: 0.3%
Frequency Range (Not narrower than): 200Hz – 7540Hz
Working Current: 10mA
Operating temperature/humidity: -10°C ~+ 40°C (14ºF – 104ºF), ≥30% RH, ≤75% RH
Storage temperature/humidity: -10°C ~+ 55°C (14ºF – 131ºF), ≥10% RH, ≤90% RH
Charging Case specifications:
Input voltage: d.c. 5.0V
Input current: 1A
Output current: ≤100mA
Output voltage: d.c. 4.2V
REimagined Healthcare with
BUZUD Care Experience:
585 North Bridge Road,
#01-02 Raffles Hospital,
Singapore 188770
Call: +65 6518 9959
Email: customercare@BUZUD.com
BUZUD is a Singapore Healthcare and Aesthetics brand.
CERTIFICATION
This product is approved by Singapore Health Sciences Authority (HSA), and is also widely approved by health authorities globally.
DISCLAIMER
Information provided herein is not intended as dispensing medical advice(s). User(s) should consult their doctor for any doubt or to seek further clarification prior to use of the said product.
User(s) is / are advised to refer to the product manual provided for more details and instructions of use. We shall not be held responsible for all information presented herein which is merely consolidated as a product overview with descriptions in general.
All images presented herein are for illustration and visual purposes only and may vary from the final product delivered. Actual specifications, weight, and prices of the product may deviate, and are subjected to change(s) at any time.