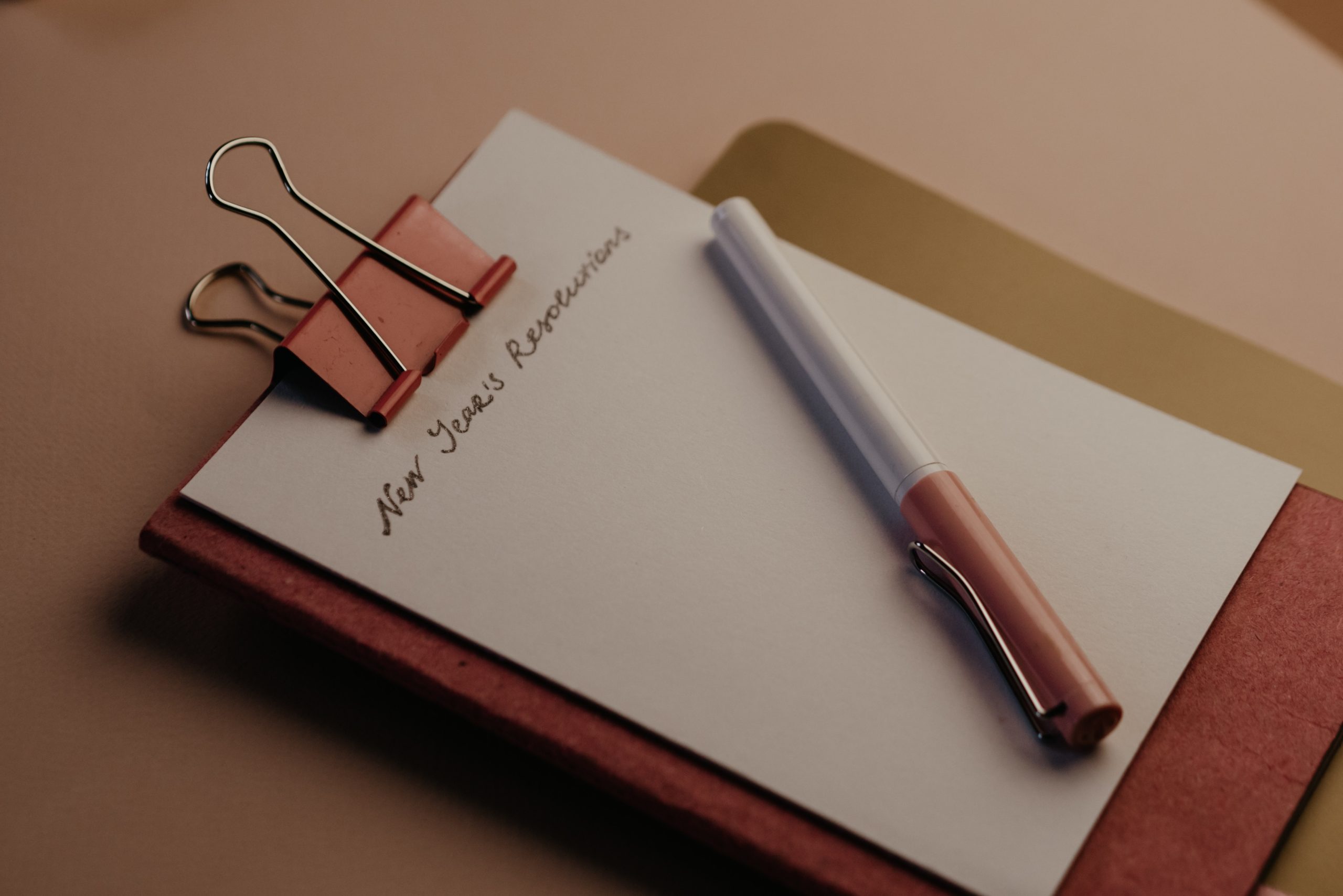 3 Tips On How to Set Your New Year's Resolution
The beginning of a new year is a great time to start new habits and goals! The most popular New Year's resolution each year is to live a healthier life, whether that means getting more exercise or adopting a healthier diet.
However, these habits and goals are easier to make than to be done. It takes time and effort to develop new habits and accomplish new goals, which is why many of us go into the New Year with high motivation but only to quit within the first quarter.
So how are you able to keep your New Year's resolution(s) and hit those long-term goals? Here are our top 4 tips!
TIP #1 – TAKE BABY STEPS
We are bound to experience a burst of motivation and enthusiasm as we begin a new year because we want to establish new practices and attain new goals. However, if you start out by taking on too much, you'll set goals that are out of reach, get discouraged and lose interest.
Instead, we should focus on small baby steps that will eventually lead us to achieving our big goal. For example, if our goal for the new year is to start exercising, we shouldn't push ourselves to work out everyday. Rather, we should fit in two quick exercises per week that last no more than 30 minutes, and then gradually increase the duration and number of days.
To help you start working out and sticking with your regime, you may want to get a wearable device such as one of our BUZUD Smartwatches, which have many customisable features available such as training workouts through the app and prompt you when you're in the fat burning zone so that you can better adjust your workouts to fit your fitness levels and health goals.

TIP #2 – BE REALISTIC, NOT DRASTIC
We should set reasonable goals for ourselves that aren't overly ambitious. When setting goals, we must take into account our time and resource constraints.
Furthermore, you shouldn't decide on your goals at the last minute merely for the sake of doing so. Making a thorough plan for how you want to accomplish your objectives and how to deal with difficulties will make it easier for you to keep to your New Year's resolution since you will have a plan that you can apply when problems occur.
TIP #3 – BE POSITIVE, DON'T GIVE UP
Everyone is familiar with how challenging it can be to keep a New Year's resolution, but we shouldn't let these hurdles discourage us. For example, if a glowing and healthy skin is one of your goals this year and you've changed your skincare routine to get that desired "honey skin" but still do not see any outcome within the first month, do not be discouraged. Instead, focus on the positives such as your skin has not flared up or you have noticed reduced redness.
Moreover, it is natural to hit plateaus when it comes to resolutions that deal with weight loss or skin condition. As such, it would help to consult an expert (such as a certified personal trainer) when you've hit that plateau to figure out what changes need to be done in order to achieve your desired results.
Back to our skincare example, perhaps your skin needs a further boost to absorb the ingredients and thus, you may need to use equipment such as the BUZUD Home-Use Oxygen Concentrator, which is perfect for oxygen facials – the key to boosting skin health, allowing the skin to absorb more of your serums and thus, helping you to have clearer and more radiant skin!

TIP #4 – BE FLEXIBLE AND KIND TO YOURSELF
As it is with life, we may experience many unforeseen changes and this may mess up with your New Year's resolution. For example, a woman may have "Losing 10kg" as her New Year's resolution and planned her exercise regime as well as meal prep for every month but half way through, became pregnant. With the celebration of new life, the old resolution of weight loss now can be then changed to healthy weight gain and that old plan should be changed to ensure that she eats enough nutrients for both herself and baby while exercise regimes can also be altered to accommodate pre-natal friendly workouts.
Another example would be if you suffered an injury and can no longer stick to your current workout plan as the doctor has ordered bed rest. Rather than focus on how your resolution is not going to be achieved, take this break to reflect on perhaps how you can stick to the meal preps that you've always wanted to do or take the time to plan on how you can slowly go back to exercise once you've healed. In other words, you may not be able to lose 10kg within a year but maybe within two… and you've kinda gotten next year's resolution settled with a solid plan!
It's time to conquer your New Year's resolutions with the tips above! Even if you don't reach your desired goal by the end of the year, it's the process that counts, not the end destination. This means that you should be proud of yourself if you make any progress at all toward your goal. A failed goal is still a success as long as you learn from it and work on improving the following year.
---
DISCLAIMER
All information presented herein serves as a general guideline, and is not intended as dispensing any medical advice(s). User(s) should consult their doctor to seek further clarification for any doubt. It is recommended to refer to this guide with sole discretion, thereby we shall not be held responsible for any part of the information as presented.
REimagined Healthcare with BUZUD Care Experience at:
585 North Bridge Road, #01-02 Raffles Hospital, Singapore 188770
Call: +65 6518 9959 or Email: customercare@BUZUD.com