How to read your ECG


ECG Sinus Rhythm Basics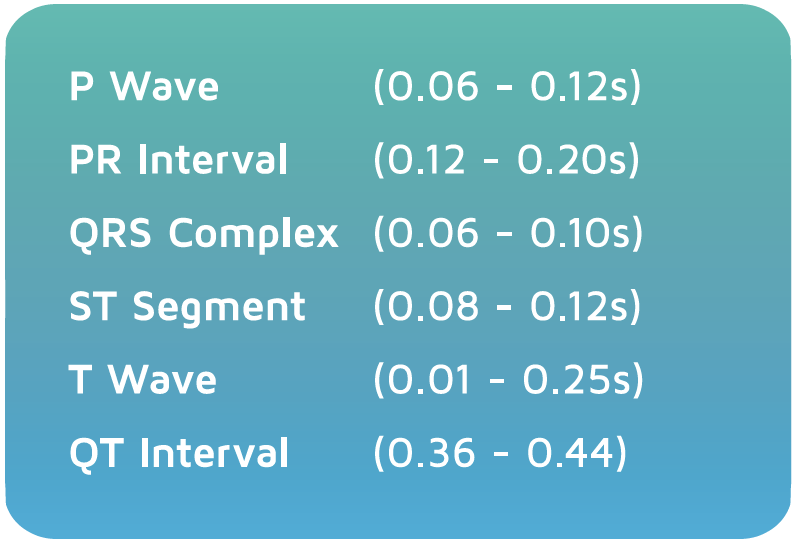 A normal heart rhythm contains a P wave, a QRS, and a T wave. Knowing the normal amplitude, deflection, and duration of each component is essential to accurate rhythm and ECG interpretation.
Amplitude:
This measures the voltage of the beat and is determined by how high the wave reaches, as measured by each square vertically on the chart.
10 mm = 1mV; 5 squares = 0.5mV and 2.5 squares = 0.25 mV.
Deflection: 
Which lead on the patient it is coming from.
Duration:
How long it is, as measured by squares going horizontal.
Related Products:
Health Monitor Checkme Lite HMCL
---
DISCLAIMER
All information presented herein serves as a general guideline, and is not intended as dispensing any medical advice(s). User(s) should consult their doctor to seek further clarification for any doubt. It is recommended to refer to this guide with sole discretion, thereby we shall not be held responsible for any part of the information as presented.
REimagined Healthcare with BUZUD Care Experience at:
585 North Bridge Road, #01-02 Raffles Hospital, Singapore 188770
Call: +65 6518 9959 or Email: customercare@BUZUD.com