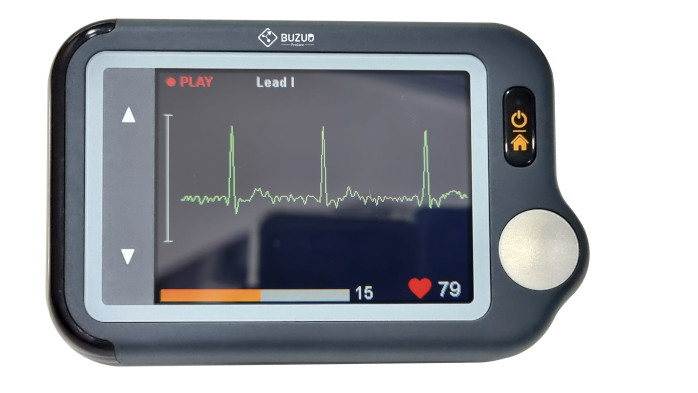 BUZUD launches Multi-Parameter Monitor and PulseBit EX electrocardiogram tracker for hospital and home use
(Singapore, 19 April 2022) – Singapore brand BUZUD, Fosun Trade Medical Device, a leading manufacturer of medical appliances, is pleased to announce two new medical devices – the BUZUD Multi-Parameter Monitor (MPM), designed to streamline the medical monitoring process and help healthcare professionals provide a higher level of care to their patients, and BUZUD PulseBit EX, a personal electrocardiogram (ECG) tracker that makes heart care affordable and convenient for heart patients.
Reliable and timely insights with BUZUD MPM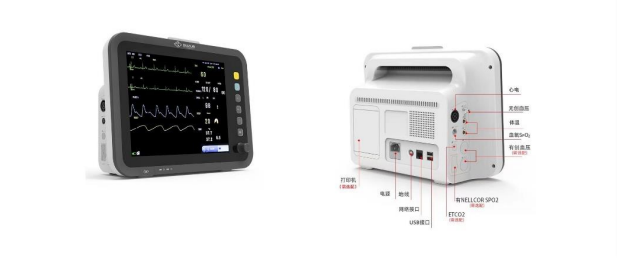 Using the latest sensor technology, BUZUD's MPM is approved by the ministries of health from several countries.
The MPM measures vital signs like heart rate, blood pressure, oxygen saturation (SpO2), and respiration rate, and is used to monitor patients who have chronic conditions, such as cancer, diabetes, and congestive heart failure.
The BUZUD MPM can be used in intensive care units (ICUs), general wards, and homes to continuously monitor patients' health. The BUZUD MPM can detect and measure the following vital patient information:
Respiration rate
Temperature
Blood pressure
Blood oxygen saturation
Heart rate/pulse rate and many others
Designed with the end-user in mind, BUZUD's MPM has a 12.1" full colour LCD screen that allows the viewing of a variety of the patient's parameters simultaneously. The information is clearly displayed on the LCD screen and is easy to read, and users have the option of displaying the data in waveforms or numeric format, as well as a choice of English or Chinese interface. The measurement modes can be set for adult, child or neonatal baby.
The sensors are simple to use and easily attach to the patient, causing minimal discomfort. All BUZUD MPMs are supplied with SpO2 Sensor, Non-Invasive Blood Pressure (NIBP) Cuff and Temperature Interface Cable. The cables connect to the ECG cable jack, NIBP jack, two temperature probe jacks and a SpO2 sensor jack on the appliance. Equipped with an AC/DC power supply, the portable appliance has a handle and internal battery, making it easy to carry and move.
The patient's condition is recorded and stored in the device and can be easily read back through the simple and friendly display interface. It can also be connected to external devices or networks through USB ports and a network port.
"The BUZUD Multi-Parameter Monitor provides reliable support for patient care," said Mr. Frankie Fan, founder, CEO and CTO of BUZUD, Fosun Trade Medical Device. "The easy access to updated patient data provides vital insights into a patient's condition and allows the healthcare professional or carer to take timely and effective action."
Affordable and convenient heart care with BUZUD PulseBit EX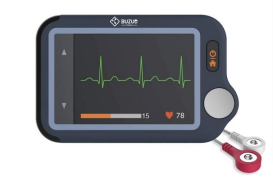 The BUZUD PulseBit EX ECG tracker makes it easy for heart patients to monitor their hearts without having to visit a hospital.
The portable ECG device has different ECG types (leads) to check for heartbeat per minute and the heartbeat pattern. Readings can be within 30 seconds through reusable electrodes that can be placed at wrists, the torso, thigh or even the palm of the hand.
The portable device provides the option of a one-user or two-user modes. Weighing in at 64g, the device has a 2.4" touch screen with colour backlight that is able to store a total of 100 readings that are up to 30 seconds each.
To help users get insights and better manage their heart health, patients can use the ViHealth app to synchronise and share the data captured by PulseBit EX. Having the ECG results captured in the app would allow the patient to share this data with caregivers to provide better care.
"The highly portable BUZUD PulseBit EX allows patients to check their heart rate and heart patterns anywhere and anytime accurately, making it a big step forward in empowering them to monitor their health—without having to visit a hospital," said Mr. Fan.
Pricing and availability
The BUZUD Multi-Parameter Monitor is now available and priced at S$3,082.00. The BUZUD PulseBit EX is also available now and priced at S$942.00.
Shop online
Buzud Online Store
Shop instore
The BUZUD retail store in Singapore is located at:
585 North Bridge Road #01-02, Raffles Hospital, Singapore 188770
Hotline: +65 6518 9959
Website: www.buzud.com
About BUZUD, Fosun Trade Medical Device

BUZUD, Fosun Trade Medical Device, is a Singapore-based medical appliance brand.
The brand carries a variety of high-quality medical products with the latest and best
technologies. Visit BUZUD's showroom at Raffles Hospital to view the brand's top-ofthe-line medical appliances.
For media enquiries, please contact:
Ms Jacqueline Lim
Tel: +65 65189959
Email: jacqueline@publicite.com.sg