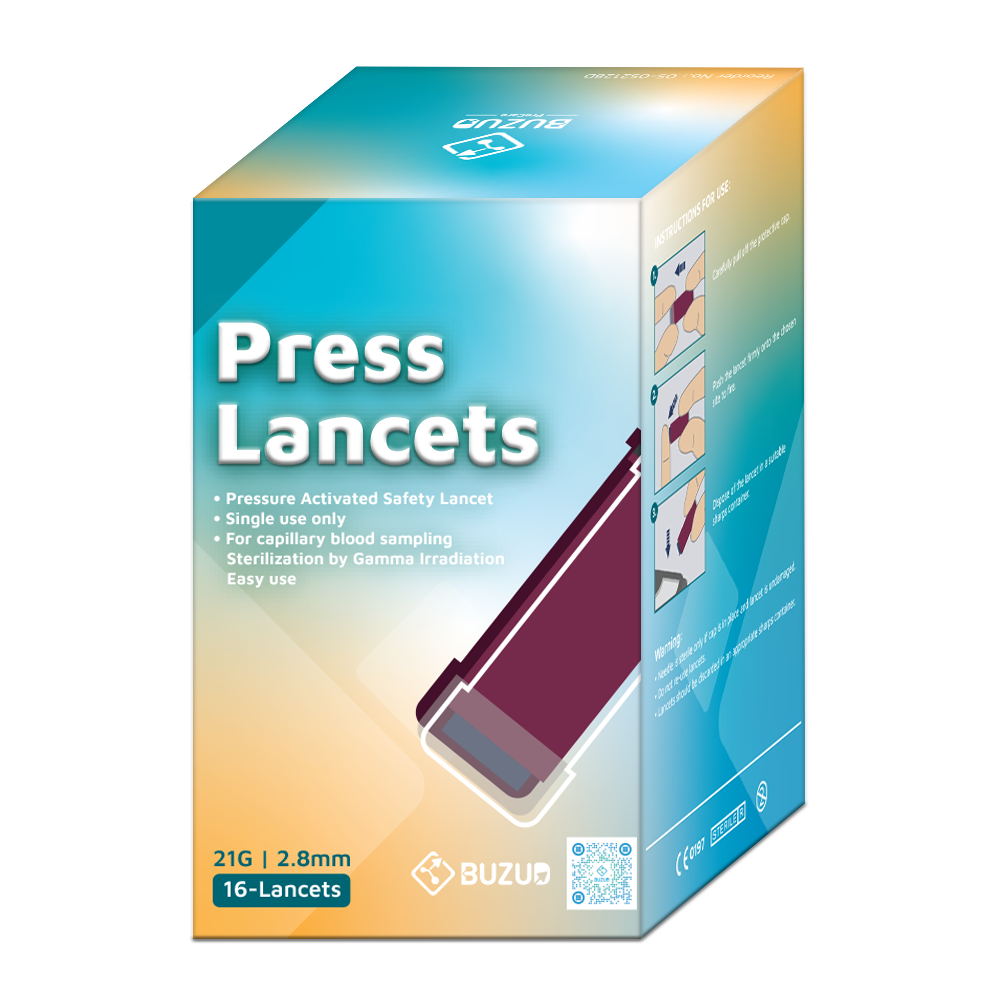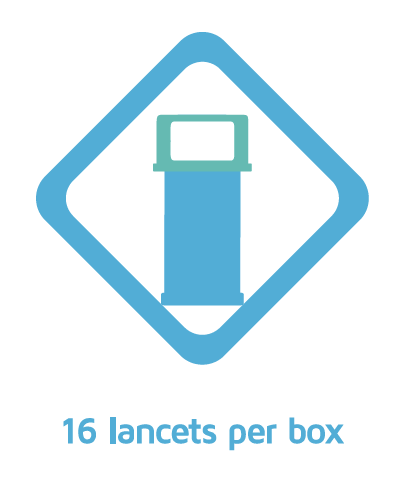 BUZUD LIPID & BLOOD GLUCOSE ANALYZER FULL SET AVAILABLE: Product is available as a whole set, please check our showroom or website for more information.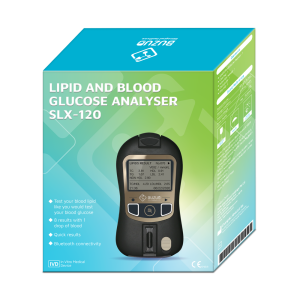 DESCRIPTION
To be used with Buzud Lipid & Blood Glucose Analyzer
Includes: 16 lancets per box
Press Lancets:
Pressure activated safety lancet
Single use only
For capillary blood sampling
Sterilization by Gamma Irradiation
Easy to use
Needle gauge: 21G
Dimensions: 2.8mm
Shelf life: 16 months if unopened, 3 months after first opening date
REimagined Healthcare with
BUZUD Care Experience:
585 North Bridge Road,
#01-02 Raffles Hospital,
Singapore 188770
Call: +65 6518 9959
Email: customercare@BUZUD.com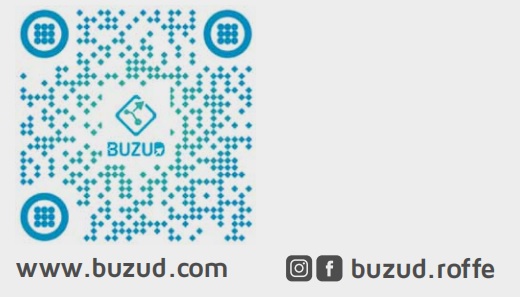 BUZUD is a Singapore Healthcare and Aesthetics brand.
CERTIFICATION
This product supported by Fosun Trade Medical Device, is approved by Singapore Health Sciences Authority (HSA), and is also widely approved by health authorities globally.
DISCLAIMER
Information provided herein is not intended as dispensing medical advice(s). User(s) should consult their doctor for any doubt or to seek further clarification prior to use of the said product.
User(s) is / are advised to refer to the product manual provided for more details and instructions of use. We shall not be held responsible for all informations presented herein which is merely consolidated as a product overview with descriptions in general.
All images presented herein are for illustration and visual purposes only, and may varied from the final product delivered. Actual specifications, weight, and prices of the product may deviate, and subjected to change(s) at any time.