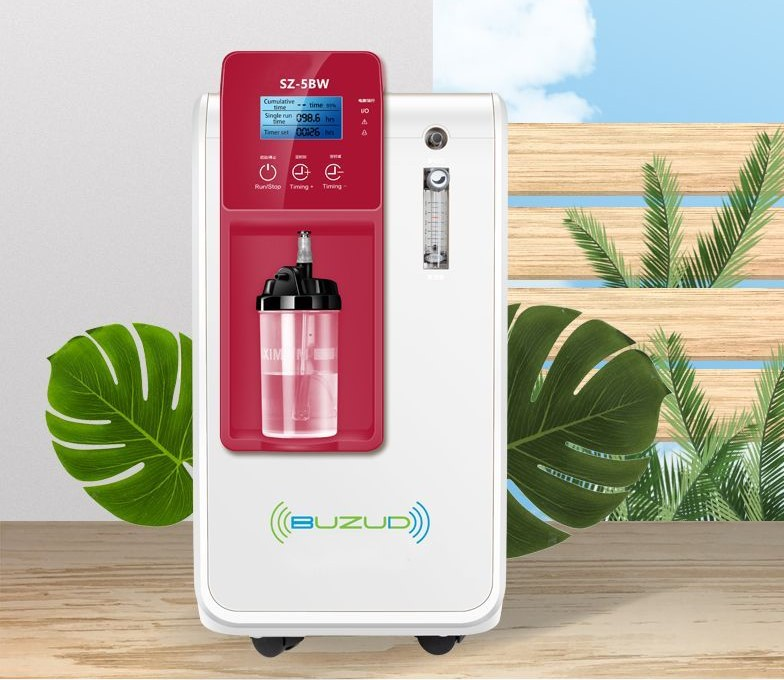 Enhance your child's respiratory health with the BUZUD Oxygen Concentrator
(Singapore, January) – Is there anything more important but more often disregarded than the air we breathe? Oxygen is critical for survival and plays vital roles in the human body. The amount of oxygen in our blood may sometimes fall below normal levels. For a child, this may be caused by respiratory ailments like asthma, COVID-19 and even the common influenza virus.
An oxygen concentrator is a medical device used for delivering high quality oxygen to individuals with such breathing-related disorders. The device is useful for oxygen therapy and as a nebulizer for children with asthma.
Making breathing easier with supplemental oxygen in the comfort of home

The air around us consists of about 78% of nitrogen and 21% of oxygen, with other gases making up the remaining 1%.
Oxygen concentrators help concentrate oxygen from the ambient air by removing nitrogen and delivering pure oxygen to individuals, whose blood oxygen saturation levels (SpO2) readings drop below 93%. Ideal levels should be between 94% and 99%.
The BUZUD Oxygen Concentrator is preferred over other devices for the following reasons:
As the oxygen that comes out from the BUZUD Oxygen Concentrator does not contain any other gases that are of harm to our bodies, the oxygen is essentially in the most ideal state.
Adhering strictly to the highest standards in manufacturing and deployment, the patented BUZUD Oxygen Concentrator is approved by HSA (Health Sciences Authority) and it has also been approved by the health ministries of a number of other countries.
Backed by FOSUN Trade Medical Devices, all the components within the BUZUD Oxygen Concentrator are created and developed using the best and latest technologies.
With a surge in the number of severe COVID-19 patients in Singapore, the demand for oxygen supplies has only increased. While most of those affected get treatment at the hospital, there is also a significant number of infected individuals who are getting themselves treated at home under medical supervision. For them, breathing becomes much easier with the help of an oxygen concentrator.
The BUZUD Oxygen Concentrator can be purchased at BUZUD's showroom located at:
585 North Bridge Road
#01-02 Raffles Hospital
Singapore 188770
For enquiries, please call:
Tel: +65 65189959
Email: services@buzud.com
About BUZUD
BUZUD, Fosun Trade Medical Devices is a Singapore-based medical appliance brand. The brand carries a variety of high-quality medical products of, the latest and best technologies. Visit BUZUD's showroom at Raffles Hospital to view the brand's top-of-the-line medical appliances.